OUR MISSION
To provide affordable, accessible and relevant
training to the hospitality industry.
The RASPFLO course delivers skills and knowledge
that significantly improves students' awareness of
their social, moral and legal obligations when
serving alcohol.
OUR VISION
For RASPFLO to be recognised to all as the industry
standard of training for serving staff and managers.
For RASPFLO to play an integral role in the
development of all serving staff.
OUR VALUES
To deliver effective workplace learning that will
aid staff development. We believe in simplifying
the complexity of licensing in a way that is
meaningful for staff.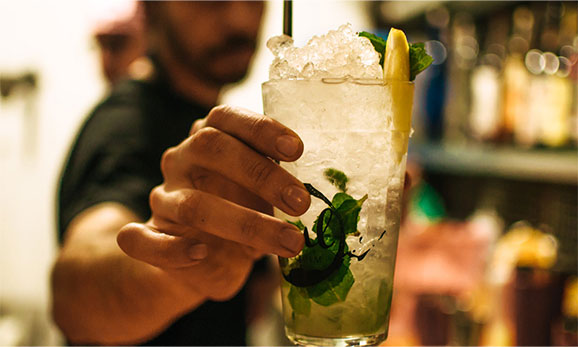 Michael Watson has over 20 years' experience in licensing law and has been a Director of leading London licensing consultancy, Licence Consultants Limited, since June 2004. He has served as a Licensing Officer with the Metropolitan Police Clubs and Vice Unit (CO14) and the London Borough of Islington. Michael holds the Certificate of Higher Education in Licensing Law from Birmingham University School of Law and is a member of the Institute of Licensing (IoL).
Deon van Niekerk is also a Director of Licence Consultants Limited. He is a fully qualified health and safety consultant specialising in the hospitality industry and is a member of the Chartered Institute of Environmental Health (CIEH). Deon is a qualified trainer who delivers licensing, first aid, food safety and health and safety courses.
As a consultancy, we have been helping clients in London and across the UK with compliance issues for over a decade. Recognising a need for a practical approach to training staff in serving alcohol, we developed RASPFLO (Responsible Alcohol Service & Promoting the Four Licensing Objectives) to help businesses protect their Licences and be compliant in their operation.